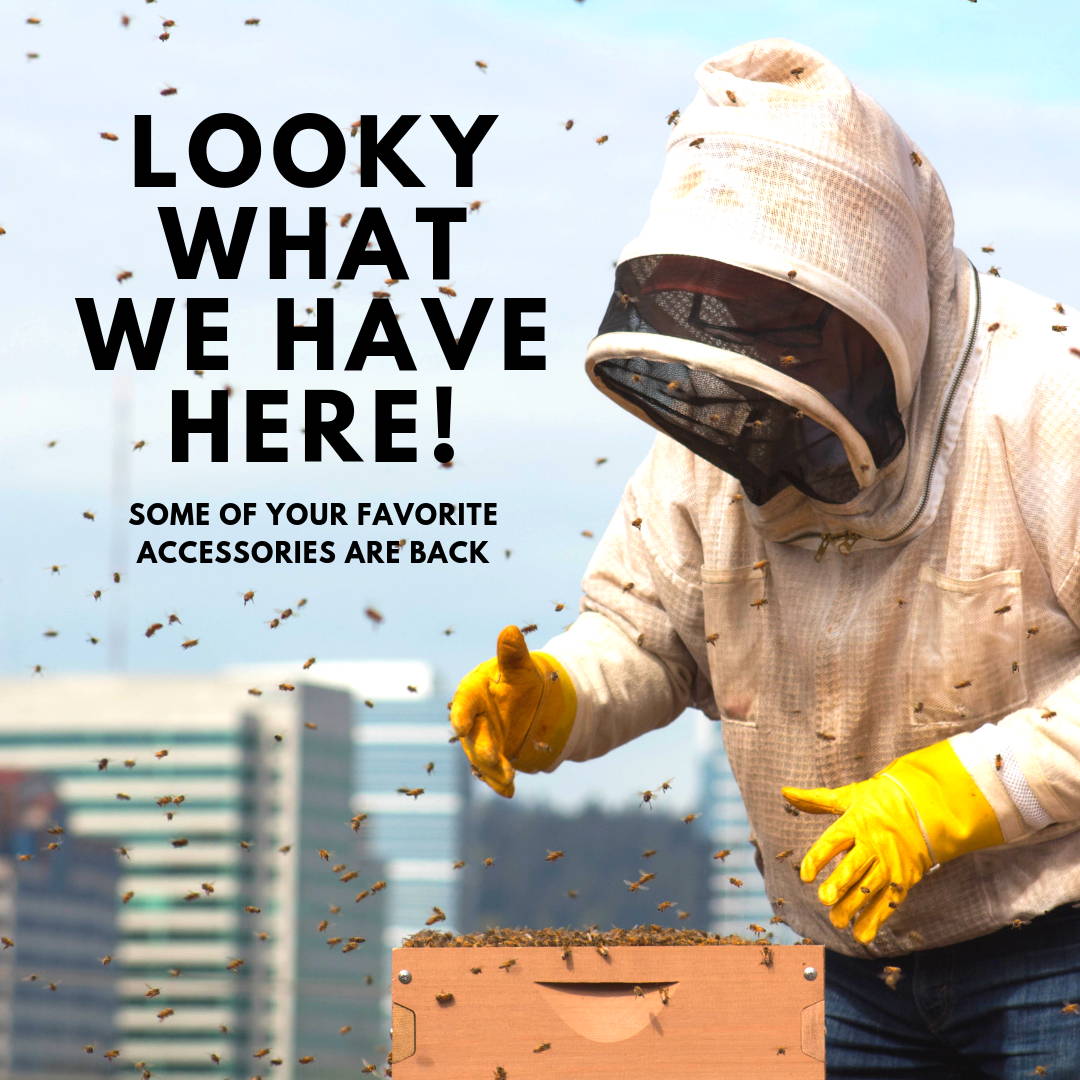 This time of year your hives tend to be full of bees and honey, inspecting is hot and tiring, and depending on location, you may be harvesting some honey already. Well fear not, we've just got in stock some of your favorite beekeeping accessories for Summer beekeeping!
Our local metalsmith who we've partnered with for many years and trust has worked tirelessly to crank out a bunch of great products our customers have been asking for, including: universal hive stands, side comb stands, solar wax melters, honeycomb crush and strain systems, Warre bar spacing tools, Langstroth mouse guards, and comb cutters.
Below are some of the most popular selections (in stock today in limited quantities) for your Summer beekeeping efforts. From honey harvest, to inspections, to wax processing, these tools will make your beekeeping life easier, and your bees happier.
---
---
Fabricated by our metalsmith in Portland, Oregon, the universal hive stand expands to fit Warre hives, 8-frame Langstroths, and 10-frame Langsroths. The powder-coated finish provides a handsome finish and adds extra longevity.
It's heavy, sturdy base will come in handy, minimizing surface for ants to crawl up, and getting your hives off the damp or cold ground.
---
---
---
We worked with our metalworker to design this functional, stainless steel solar wax melter, ideal for the backyard beekeeper. It holds wax cappings, burr comb or remaining bits of comb from crushing and straining honey. Solar melters work best with clean wax.
To use, lay wax on the mesh tray, put the clear Lexan cover in place, and prop up one end to create a slope. Then, put a flexible container filled with water below the wax drain hole and watch the wax flow!
On a 75°F degree day, the internal temperature may exceed 170°F.
---
---
Inspecting your hive just got easier with this ultra-useful comb stand.
Uniquely designed to secure on the side of your Langstroth box or Bee Built Top Bar Hive, this stand allows you to quickly set aside comb during inspections and reduces the overall risk of comb damage.
---
---
Heavy metal! Literally! This piece of equipment crushes your combs like a boss. The compression created by the lever smooshes combs, extracting all of the honey into a waiting bucket below. Hose off and dry with towels to prevent wear.
Crafted by our metal worker in Oregon from high-quality stainless steel, this tool will last for years to come and is the perfect accessory for any foundationless beekeeper looking to make honey processing easier than harvesting with jars or buckets alone.
---
---

MORE TO COME
This is just the start. We'll continue to add more of the highest quality, unique beekeeping products and accessories over the coming months based on your feedback and requests. SO TELL US WHAT ELSE YOU WANT! We're also in the process of creating more stellar video reviews of products from our trusted partners.
Stay tuned, and please e-mail or chat with us to give us any feedback you might have.

The Bee Built Team
---