Keeper Spotlight: Fonta Molyneaux
One of the best parts of beekeeping is the people! In this feature, I talk with Fonta Molyneaux, a regenerative farmer and skilled beekeeper from Dorena, Oregon.
You have a background in herbalism and regenerative farming, how did this lead you to beekeeping? How are they connected today?
As an herbalist and farmer I have had to lean into a deeply rooted relationship with the land to guide my work. This naturally led to the realization that the life givers of the entire ecosystem were our beeloved pollinators! Their supreme gifts as a keystone species inspires my own quest toward Naturalization and right relationship with the Earth. So when a Swarm landed in an apple tree and formed a perfect heart shape I collected and tended them and found my whole heart. I never thought anything could interest me more than the plant world but the biology and care of the Honeybee became my passion in a way no other interest I had ever explored did! To my delight beekeeping only served to deepen my plant knowledge through understanding the role of plant nectar and bee forage! I now share botany, herbalism and regenerative farming as cornerstones to the Beekeeping curriculum at Sun Queen School of Apiary arts!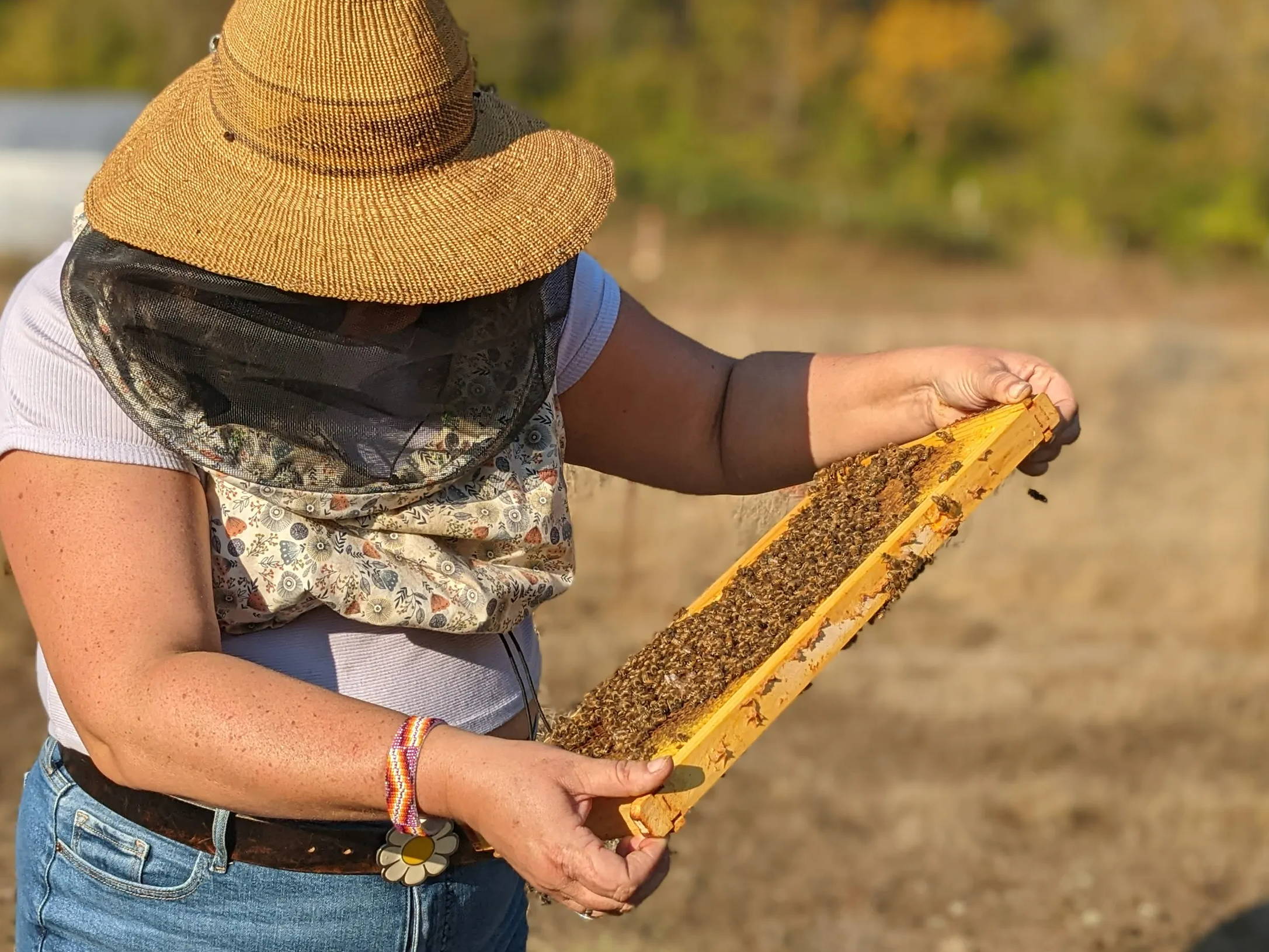 Fonta carefully examining a frame of bees at her farm, Wild Everlasting.
Why is forage so important for bees? How can beekeepers better provide for their neighborhood pollinators?
When folks tell me their interested in beekeeping because they want to save the bees I always remind them that above all Planting Flowers and herbs are the most important ways to increase Bee health and habitat! Biodiversity is life and the biological needs of a honeybee is so closely associated with our own! Inquiry leads us to common sources of wellness and healing. Through focusing on plants that produce both food, medicine, and hold cultural significance in the bioregion we can learn to replenish and not just extract resources so lovingly shared by the land.
Tell us about your beekeeping school and why it is important for beekeepers to learn from other beekeepers in their region?
Sun Queen School was created with the intention of connecting folks back to land with practical and ethical bioregional beekeeping skills that honor both the science and art of this legacy craft in a modern era. My curriculum reflects a deep understanding of the biology of not only Honeybees and Plants, but the bioregional influences that impact our work. From guiding beginners through their first steps into the craft to my even bigger agenda of advancing knowledge of and access to locally adapted bioregional Queens throughout the West Coast! Sun Queen School offers a full spectrum of beekeeping education both online and in person with 5 years of student success!
In your 7 years of beekeeping experience, at what point did you see or feel the most growth in your knowledge? When did you really start to become comfortable understanding hive dynamics?
I think the learning curve in beekeeping is not linear! It's such a vast body of knowledge and if we are truly devoted we are always a student and never a master. However, I've never felt more purpose or joy in learning as I have exploring the world of bees and beekeeping in the last seven years! I'm one of those folks that really went all the way in right away. I learned how to make splits and nucs within the first year and in my second year had a large apiary of my own making. The secret to my scholarship and practice came through learning how to make increase very early in my work with bees. I was able to build sustainability and resilience into my apiary with good bioregional queen genetics and lots of hands-on exploration on the topic. I became much more aware of hive dynamics in my second and third years as I was able to flex my new skills working with other people's hives in the community and at my local bee club. I savored each new chance to meet a new and diverse hive and how it could teach me something new about the book of the brood nest as I call it at Sun Queen School.
What do you love about beekeeping?
Foremost Bees. I am so in love with Bees and their relationship to the planet that I have devoted my life to understanding more about them! Beekeeping facilitates not only the experience of observing their mysterious world but becoming part of it! Something about the incredible science & art of reading frames and combs and using them to expand or contract the brood nest of thousands of stinging insects in collaboration with the nectar flow of plants that overwhelmingly keeps me in perpetual awe and childlike wonder. Not to mention through this dynamic collaboration of human and honeybee we have the potential to produce some of the finest food and medicine on the planet! There's just so much to love about beekeeping and bees!
To learn more about Fonta you can find her online at https://www.wildeverlasting.com 
Like Fonta's beekeeping veil? Check out our Bella Beek veil collection here.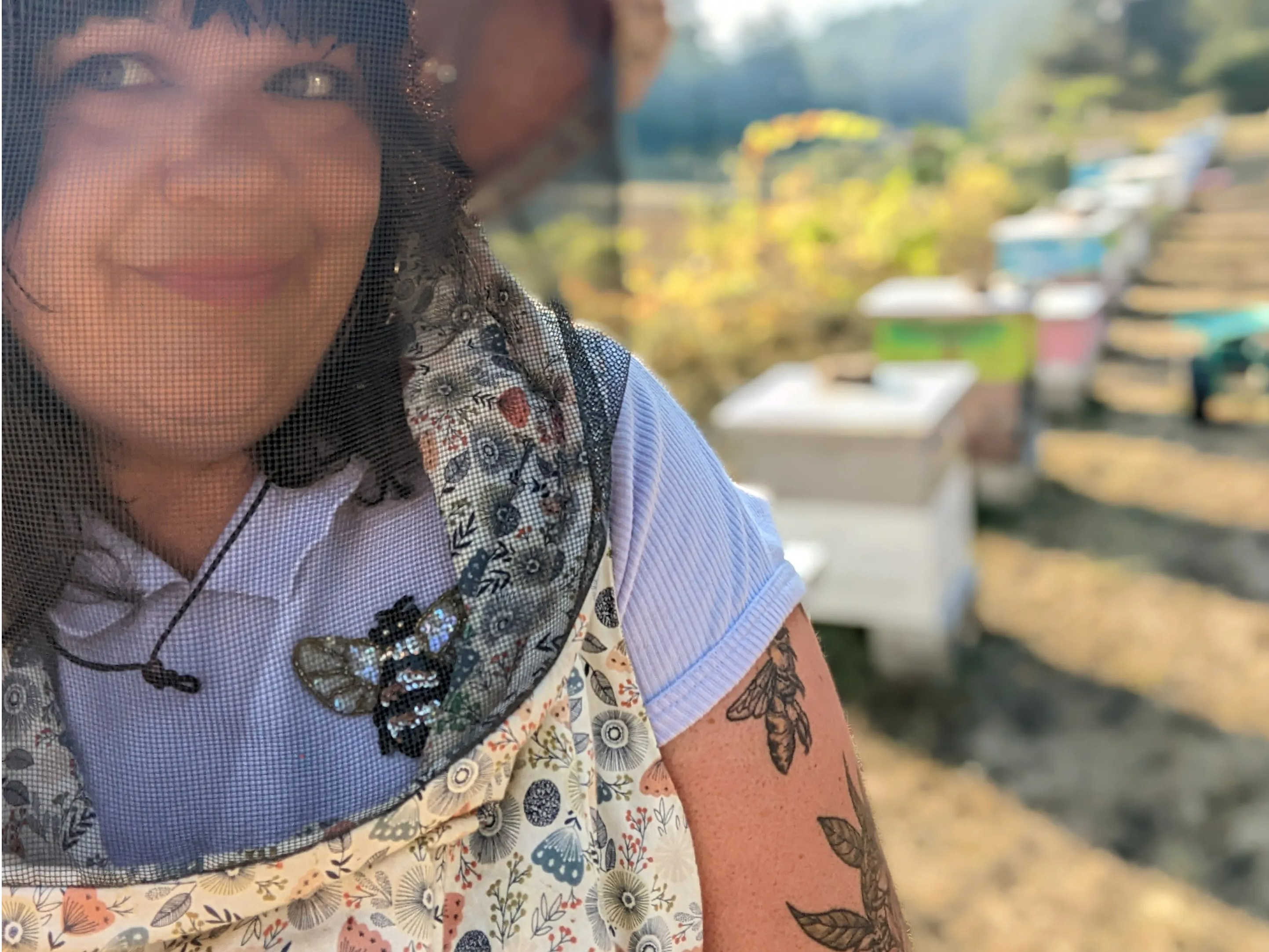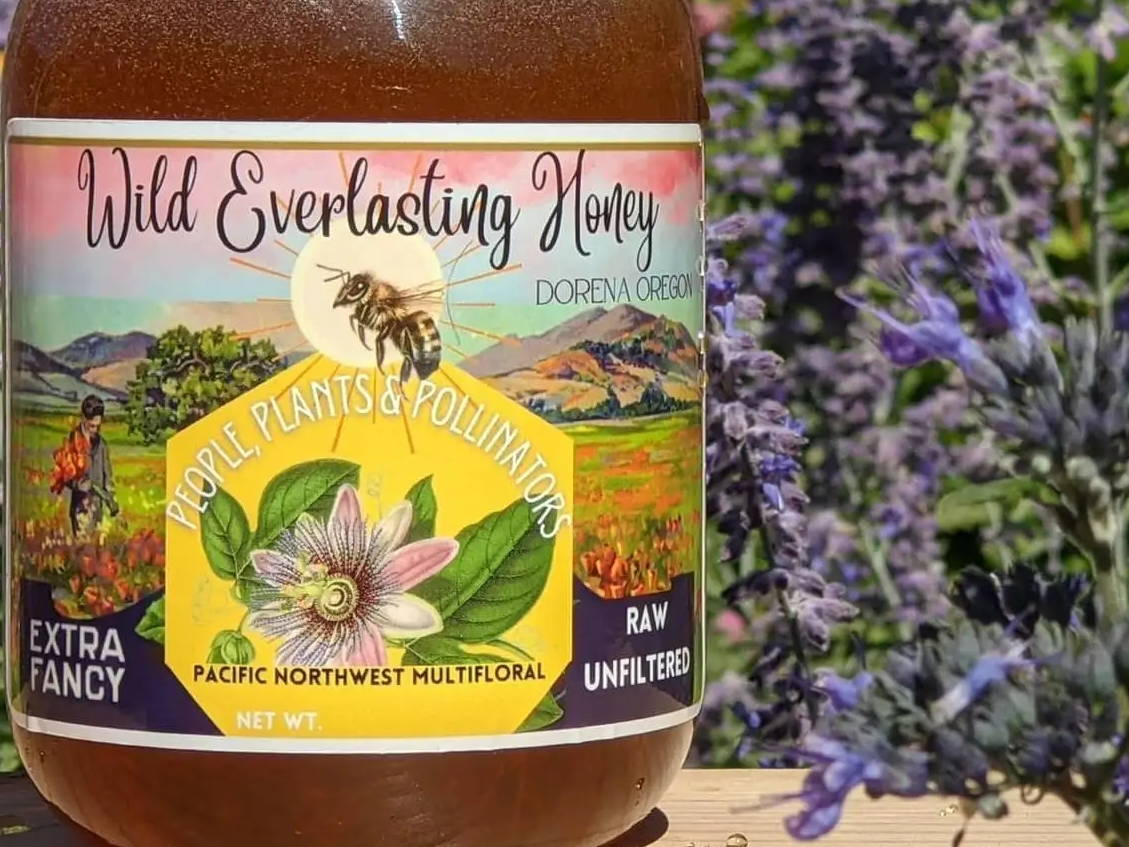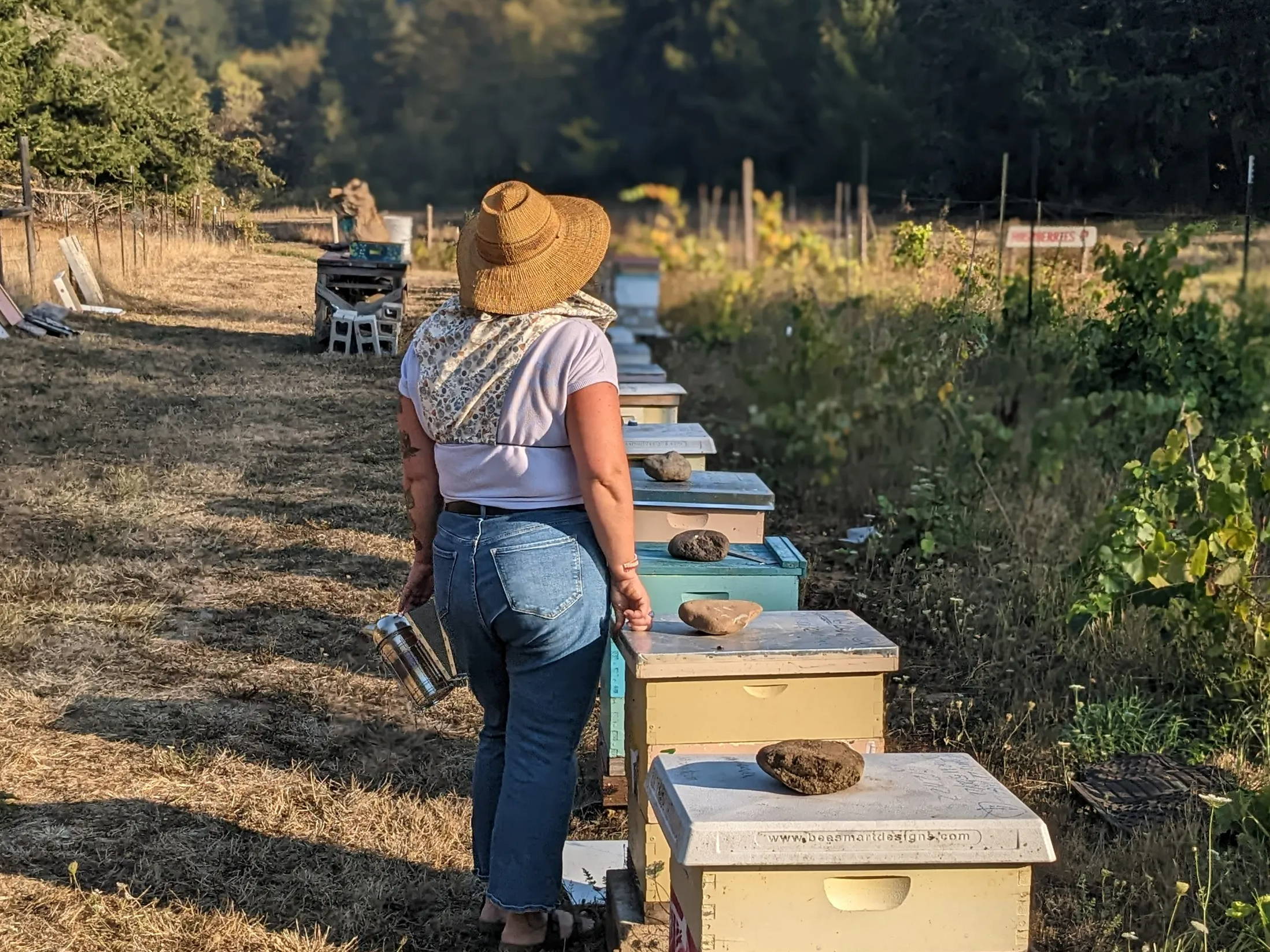 ---
1 comment
---
---