The New Standard: Customer Imagined, Bee Built Made
The New Standard
in Bee Hives

The Standard Hive:
Sustainable. Practical. Beautiful.
Steadily, we've received beekeeper feedback asking for a hive that doesn't currently exist - a sustainably made, beautiful, modestly priced hive. We've listened and applied our values, designing a new hive series that addresses customer wishes. Now, we are very thrilled to release The Standard Hive.
Using FSC Certified, sustainable Sugar Pine, we pared down our milling, reconsidered build, and created a handsome hive with a significantly lower price point that still uses responsibly harvested wood.
The Standard Langstroth Hive Features:
Kiln dried, FSC Certified Sugar Pine, with finger joints
A reversible, composite roof (one side copper, reverses to white - choose the look you like!)
Inset handled for excellent grip
Choice of screened or solid bottom
Includes Black Walnut latches and stainless steel screws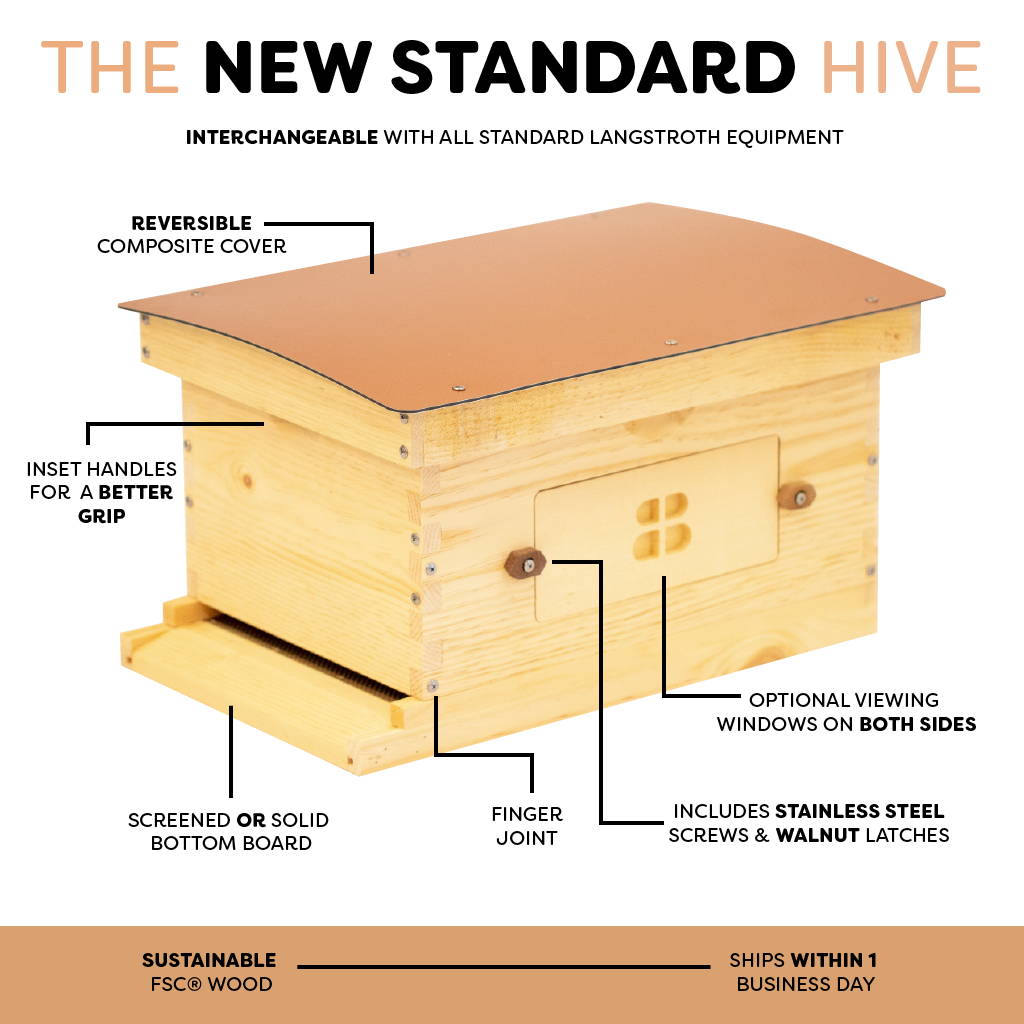 Customizable for Everyone
Choose from 8 or 10 frame Langstroth hive and select a deep or medium box set up. Our Standard deep hive arrives with 1 deep box and you can choose with or without windows. The Standard medium box hive includes 2 windowless boxes.
The Standard Hive series is ideal for new beekeepers, hobby beekeepers, hives for community gardens, institutions, schools, and churches, and beekeepers seeking a lower price point but still wanting sustainability and premium quality.
And don't fret, Top Bar Hive users, we will be releasing the Standard Top Bar Hive before Black Friday!
---