Cocktails + Honey Q&A with Peter Vestinos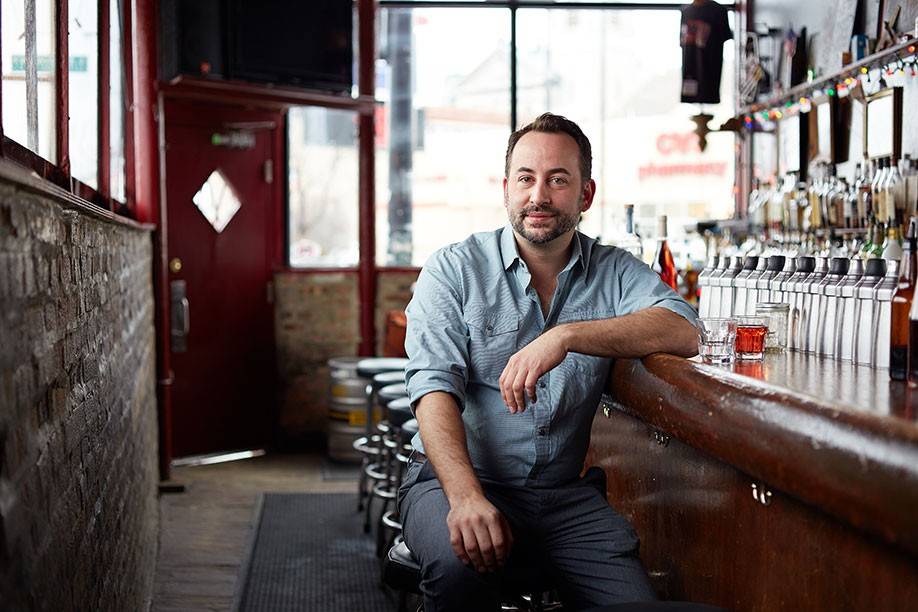 What's the best way to use honey in any beverage?
Honey is a great sweetener for cocktails, however, it is not "cocktail ready." If you were to just add honey to a cocktail and shake with ice, it would not integrate. You need to make it into a "honey syrup." This means combining with water in a ratio of 2 parts honey to 1 part water (I also like a 3:1 ratio). To do this, use a measuring cup, add 1 cup of honey, then add 1/2 hot water. Stir to incorporate.
What does honey add to a beverage that simple syrup or other sugars cannot?
Honey adds a distinctively rich flavor and texture. We choose sweeteners often to match or enhance the flavors of base spirits or sometimes we choose a neutral sweetener, like simple syrup, when we want to add sweetness without flavor. Neither is right or wrong, they are just different applications. But, honey adds both a distinct flavor and texture. Since it is imparting so much of its own flavor, you can make a somewhat simple drink - say something with three ingredients like a Bee's Knees - seem much more complex.
Have you used varietal honeys in your recipes at all? Have you found them to be successful?
For general use, a clover or orange blossom honey is great for cocktails, but cocktails are all about layering flavors and I like combining flavors in my base ingredients (alcohol components) to create the primary flavors.
I like the remarkable flavor of buckwheat honey, but it can be a bit aggressive for a cocktail. For this reason, I blend it with orange blossom honey in a 3:1 ratio of orange blossom to buckwheat. Then, I blend that in a 2:1 of honey to water syrup.
And, the changes in honey flavors through the season (depending on forage and nectar flow) are a great way to incorporate what is happening in the local farms and fields directly into your drinks and cocktails.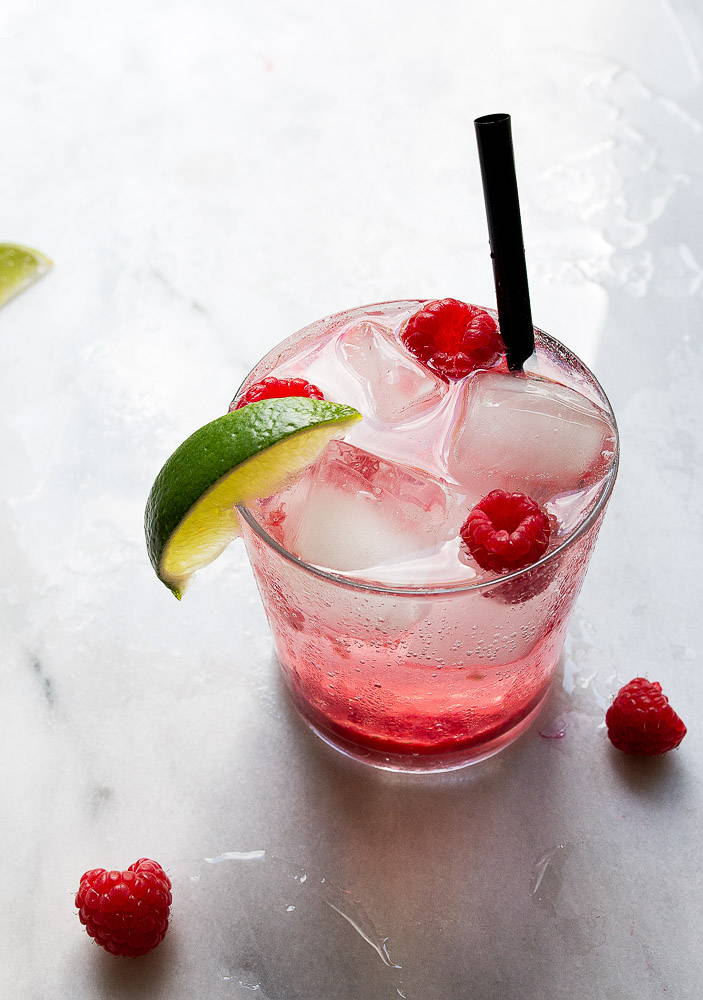 What's a great non-alcoholic drink to make that uses honey?
Raspberries and mint are always refreshing. Add honey, and this tastes like a warm night, relaxing on a patio.
Glass: Collins
Garnish: Raspberries and mint
Method: Shake and strain
In a cocktail shaker add:
1 oz honey syrup
1.5 oz lemon juice
1 oz water
6 to 8 mint leaves
6 to 8 raspberries

Muddle briefly. Add ice and shake hard. Double strain (meaning use a small strainer to get rid of the small pieces of fruit) into a Collins glass. Add 4 ounces of bitter lemon soda, ginger beer, or soda water. Fill with ice and garnish.
What is your favorite cocktail that utilizes honey?
I was really happy with the Airmail which we did at Sparrow , using the buckwheat honey blend I described above.

Recipe: Airmail
Glass: Collins
Method: Shake and strain
Garnish: Lime wheel & Angostura bitters
2 oz El Dorado 5 year Amber (or high quality aged rum)
75 oz honey
.5 oz lime

Add all cocktail ingredients to a shaker. Shake and strain into a Collins glass. Add 4 oz sparkling wine (or Prosecco or Champagne). Fill with crushed ice. Add lime wheel and a few dashes of Angostura.
Where can readers experience some of your recipes and drinks around the country?
Sparrow in Chicago. And, I just opened a new spot in Chicago as well, called Flight Club , an amazing dart bar with a botanically driven cocktail menu.
---