Beekeeper Profile: Renee Alexander of the Oregon Food Bank
---
Oregon Food Bank offers hunger relief by distributing food through a Statewide Network of 21 Regional Food Banks and approximately 970 partner agencies, focuses on nutrition, and helps individuals and families access high quality food.
We interviewed OFB beekeeper Renee Alexander and OFB's Learning Gardens Program Coordinator, Lisa Waugh to find out more about the beekeeping project.
Tell us about how you got into beekeeping.
I grew up in the 80's exposed to pretty much every household chemical then in use. Gardens were not a part of my childhood and the idea of intentionally being around a bee would have been on a par with shaking hands with a bear. In my 20's, I rented a community garden plot. It was then that I learned about the benefits of bees so I started planting flowers that bees might find tasty, but I was still relying on chemicals to get things done. It was when I went through the Master Gardener Program that I learned about using the least invasive method first, instead of going straight for the ant-killer. In looking back, I see a paradigm shift occurring probably over 10+ years. Now that I have a child, I would like him to grow up making those choices every day and learning now that his actions have a direct impact on the community.

What is the project you are working on with Oregon Food Bank and how will the hive be used?
Collaborating with OFB creates more bee awareness in a segment of the population that I don't think would have the access/ability/inclination to manage an entire hive. This is a very relaxed drop-in style learning experience that involves any gardeners present, and anyone who wants to drop in on the 1st and 3rd Sat of the month, from 10-12, to observe or participate in an inspection. My thought is if folks are able to learn (as I did when I started gardening) about how the bees help production, then I think it's also possible that when they hear something in the news about bee populations, they might be more inclined to at least listen and in turn, talk about them with their families and community.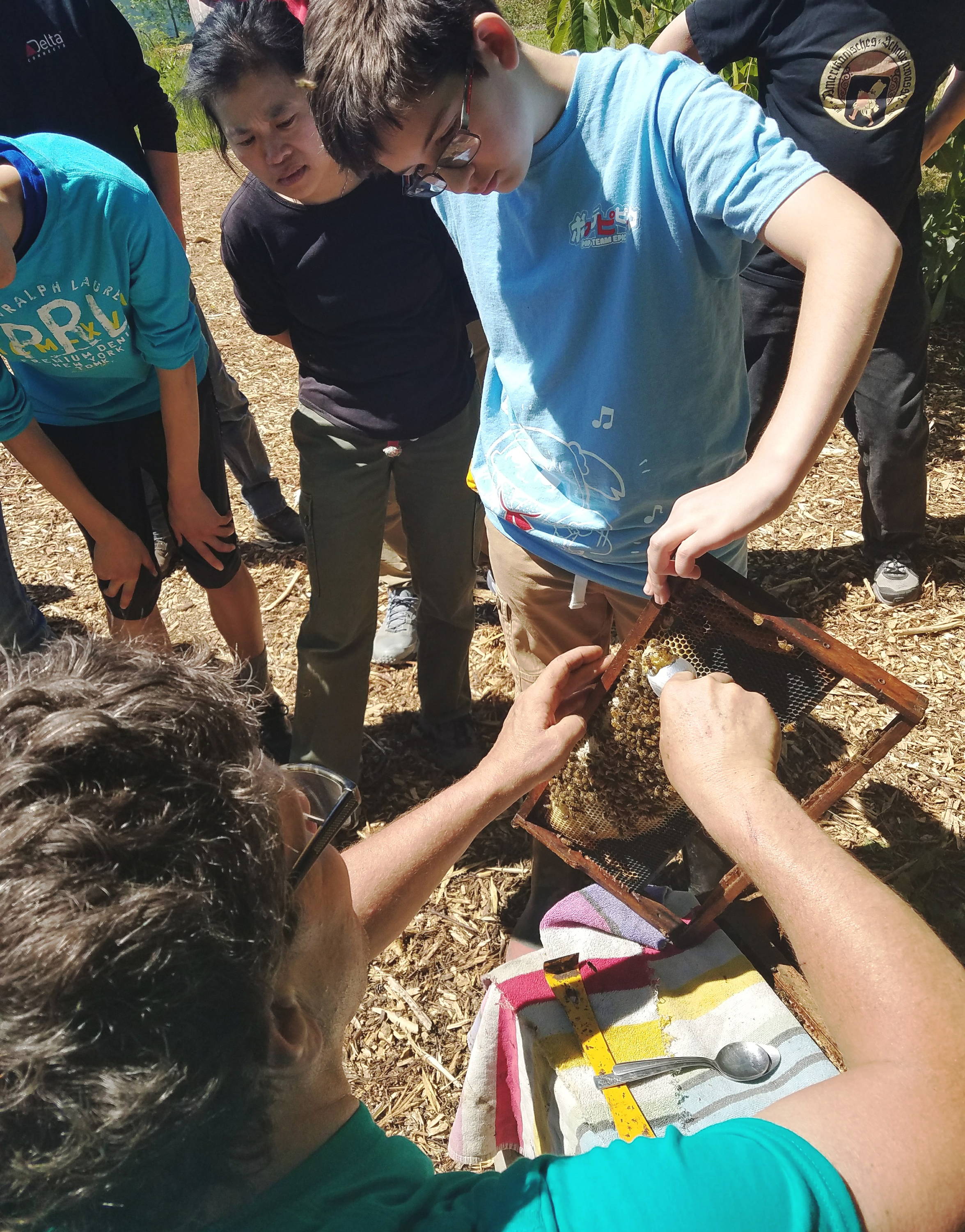 What is it that you love about beekeeping?
I enjoy being a part of a forward-thinking segment of the population that continues to increase awareness about how current actions impact future outcomes. Beekeeping is a great learning tool that includes biology, controllable and uncontrollable causes and effects, life cycles, managing fear, and just plain enjoying the process of watching bugs on a nice summer day.
So far kids have been the most brave, coming right up to the hive without jackets which I thought was interesting. It's really rewarding to introduce someone to beekeeping and the symbiotic relationship between the bees and the food we eat.
Oregon Food Bank's mission is to eliminate hunger and its root causes, because no one should be hungry.
Lisa Waugh, Oregon Food Bank Learning Gardens Program Coordinator
What do you feel is the biggest misconception people have about bees or beekeeping?
So far I have observed how people aren't aware of the role bees play in the food we eat, and next would be the misconception that bees are aggressive and the entire colony will chase you down. I think the first is due to the increased distance between how food is grown and how it gets to the table and the latter is due to movies, and misinformation. The most funny thing so far is when I told my babysitter we now have a beehive and she tilted her head and asked, "on purpose?"

How can the public best help Oregon Food Bank, either in this project or another way?
Lisa Waugh at OFB: Oregon Food Bank's mission is to eliminate hunger and its root causes, because no one should be hungry. In the Garden Education Program we teach community members to grow food from seed and prioritize fresh produce as a part of a budget-friendly and healthy way to build self-sufficiency. Participants can obtain free produce, learn new gardening and urban farming skills, and work outside and meet community members.

The beehives at our Eastside Learning Garden provide an additional educational element for participants to learn about the importance of pollinators and demystify some misconceptions people have about coexisting with bees. Of course, a wonderful side effect will be increased pollination to our 1.5 acre garden and farm site, including an orchard of 27 fruit trees! We can also eventually celebrate the collection of honey, another valuable food item that can be shared with garden volunteers or distributed with garden produce to our Partner Agencies.
There are different ways the public can best support Oregon Food Bank.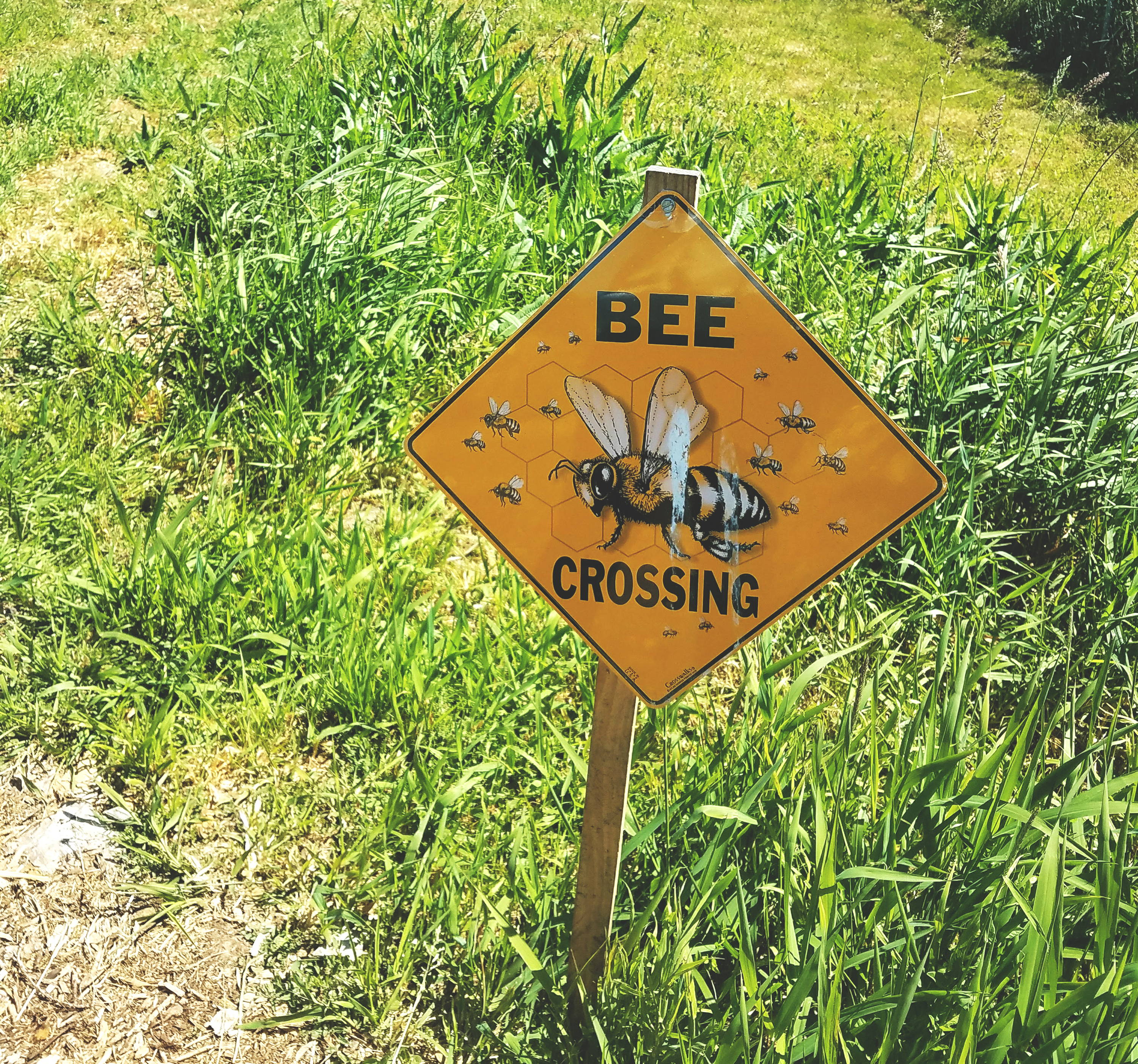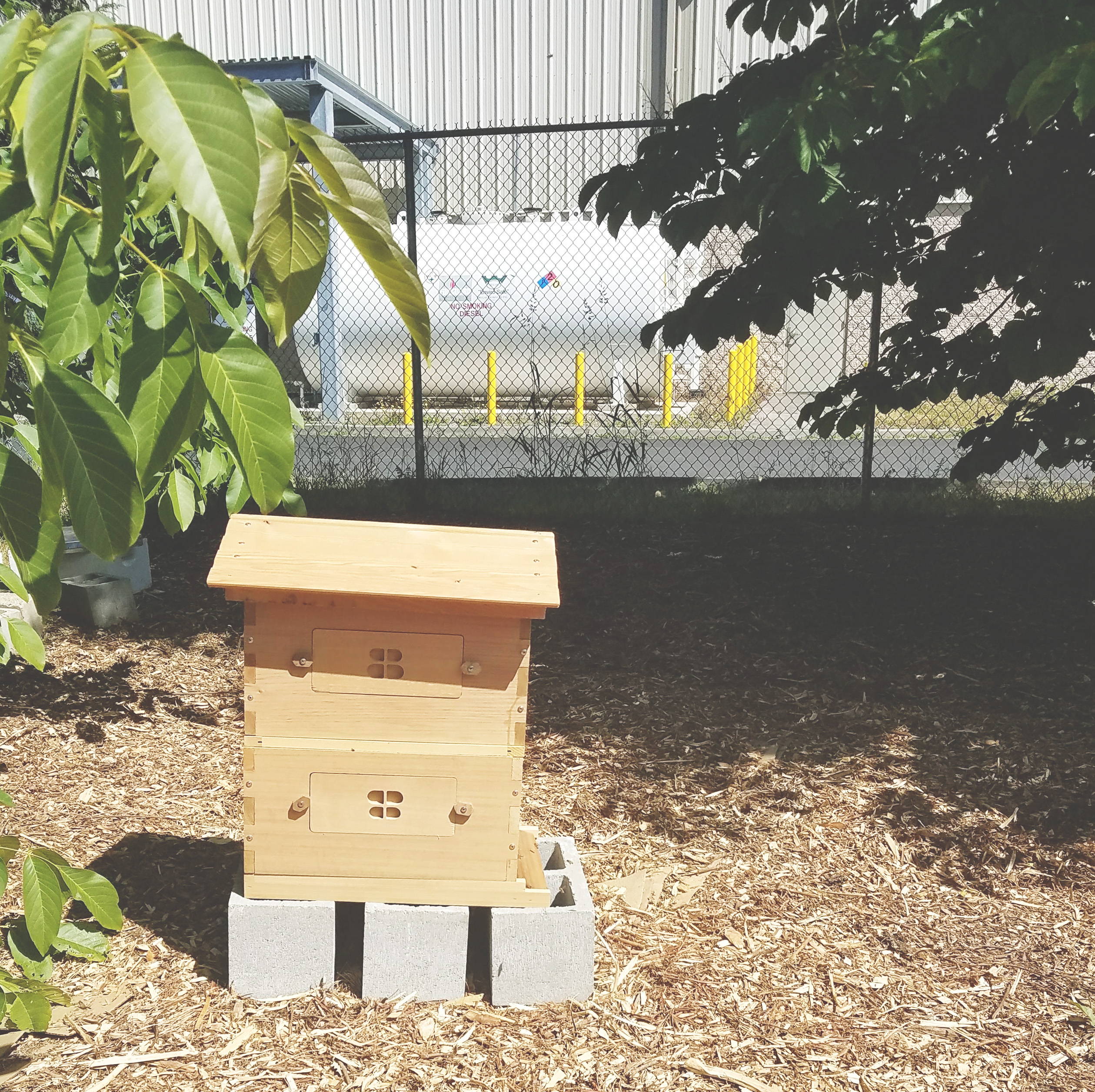 Monetary donations can be directed toward the Garden Education program if you desire. Join a Dig In! or Community Farm garden volunteer shift; sign up here.
If you have any beekeeping supplies to donate, contact Lisa Waugh at lwaugh@oregonfoodbank.org
---