What is a langstroth hive?
Langstroth hives are the most common hives used in North America and Australia. These hives are stacking rectangular boxes with removable frames for the bees to build comb in.
Langstroth hive configuration is incredibly customizable, allowing the beekeeper to stacked boxes of various heights, to their liking. Boxes come in 3 depths: deep, medium, and shallow, and 2 widths: 10 frame or 8 frame. We recommend starting Langstroth hives with either 2 deeps, or 3 mediums depending on your preference for modularity and maneuverability. Deep boxes can weigh up to 80 lbs, while medium boxes weigh up to 60 lbs. Our preferred Langstroth configuration is all 8-frame mediums. This reduces the weight of the boxes, and makes all parts interchangeable. Shallow boxes are usually used to enclose feeders or other accessories, and not to expand the hive.
Why use a langstroth hive?
Since Langstroth hives are the most common hive style in North America, one major perk is that there are a lot of accessories and resources at your disposal. It's a relatively inexpensive hive style, so it's a great option for those aiming to have a large apiary with multiple hives. It is arguably the best hive design for honey production due to large box sizes. It does require heavy lifting, with boxes ranging from 30-100 pounds, so it's not the ideal hive if you're limited in mobility. Finally, the hive style features 4 sided frames which contains the comb in a stable way.
Advantages of using a Langstroth hive
• Most available resources of any hive style
• Hives are made to an industry standard, so hive components can be mixed and matched between suppliers
• Many accessories and upgrades are available
• 4 sided frame provides comb stability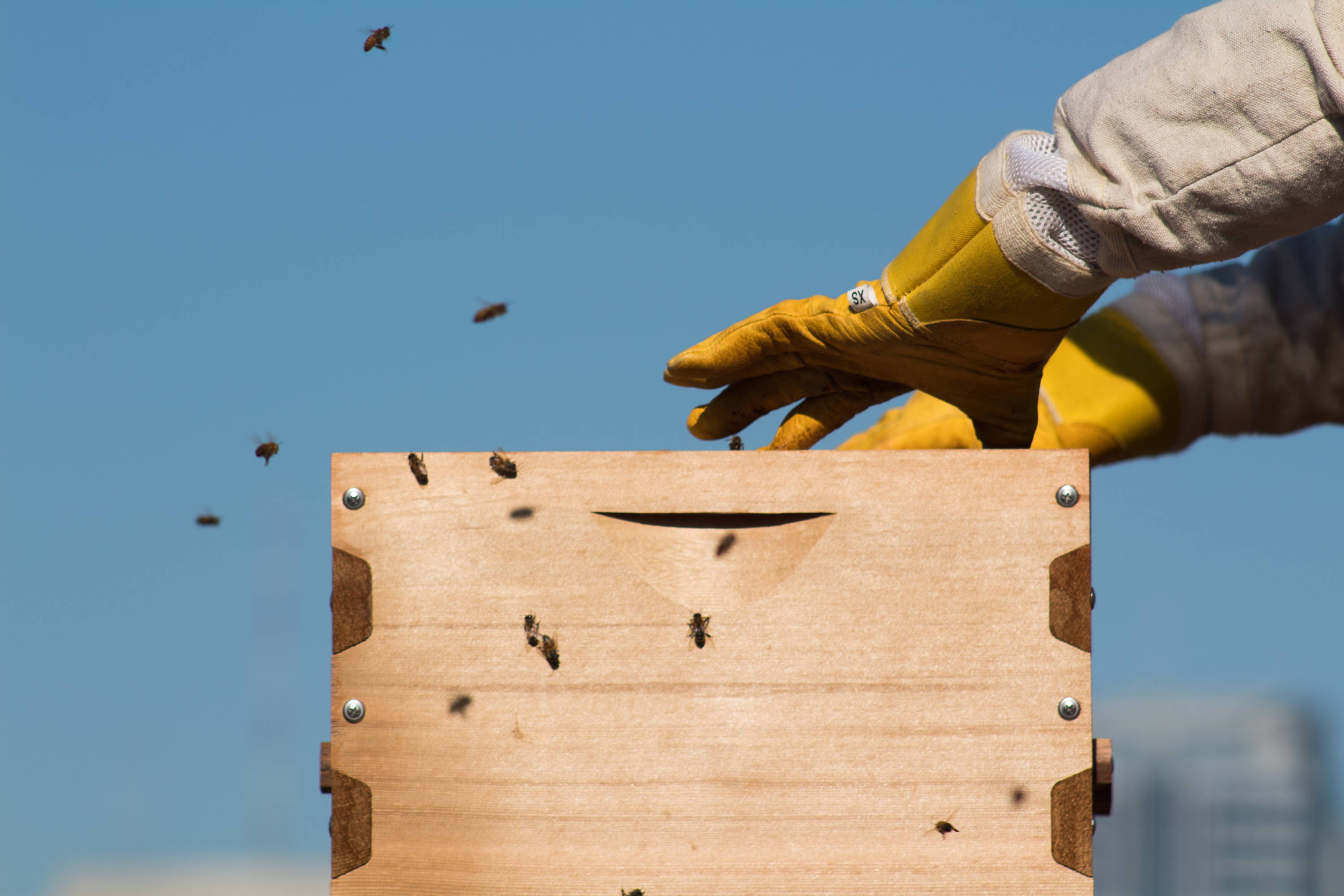 history of langstroth hives
This hive style was invented in the mid 1800s by the reverend Lorenzo Langstroth. The most important part of his invention, and that which he is most known for, is the moveable frame. There is much debate as to whether he truly was the first to create the moveable frame, but it is his hive that rose up to dominate the modern beekeeping world. What many don't realize is that when Langstroth first invented his hive, foundation wasn't readily available. Instead, he allowed the bees to build natural combs inside the frames (as they've built for millions of years). This is what we do in all of our hives.
When keeping bees in a Langstroth hive, you can choose to expand the hive for a growing colony in 2 ways: Supering (adding boxes to the top of the hive) or Nadiring (adding boxes to the bottom of the hive). Hive checks are relatively infrequent with this hive style, but they can be taxing given the weight of the boxes.
what makes bee Built langstroth hives special?
OUR MATERIALS
The finest hives begin with top-quality lumber. We're proud to offer lumber options that are not only ideal for housing bees, but are environmentally conscious and long-lasting. Our wood options are FSC® certified. That means they come from forests that are strictly audited to promote growth, protect ecosystems, protect indigenous rights, support surrounding communities, and prohibit illegal logging. We don't compromise our environmental standards when we source our wood, and we don't compromise quality either. Our douglas fir, western red cedar, and sugar pine are stable, long-lasting woods that provide excellent insulation for bees. They are harvested just a few hours from our mill in the Pacific Northwest. Whatever you choose, you're choosing a hive that is not only kind to the bees, but kind to the environment.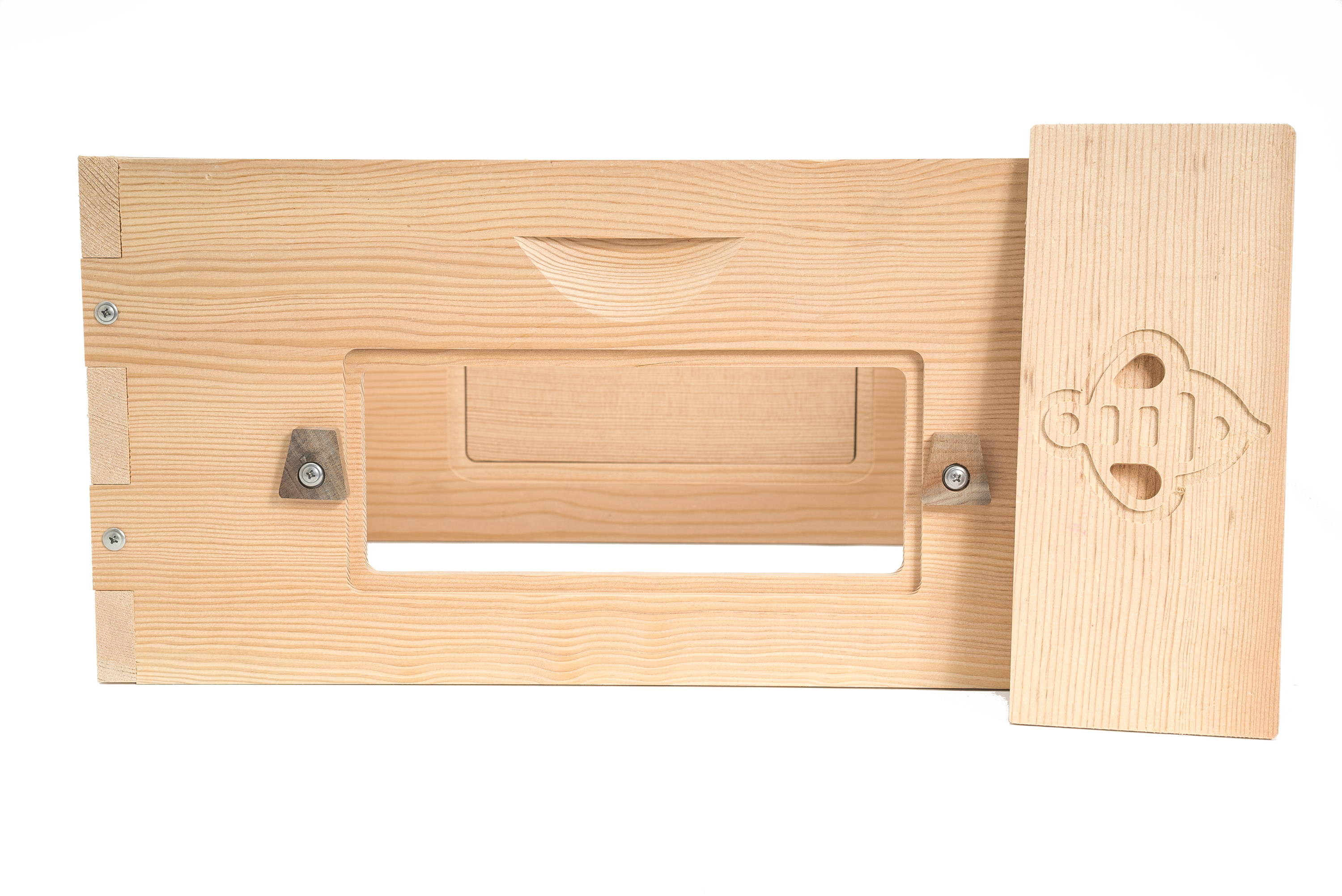 VIEWING WINDOWS (OPTIONAL)
Unlike most other Langstroth hives on the market, our boxes come with the option of viewing windows. Windows are a great way to observe your bees without having to open the hive which can agitate them. Our window covers comes fitted with a CNC precision cut bee handle for easy removal. We include them on both the front and back of the box so no matter where you're standing, they're easily accessible.
UNIQUE COMB JOINT
Our signature comb joint features interlocking semi-hexagonal pieces similar to honeycomb. We used this shape for the same reasons bees do: it's highly efficient and it's strong. The inset frame rest leaves no weak points, making for an incredibly strong box from top to bottom.
With approximately 9% less end grain exposed compared to a traditional finger joint, there's less area for wood to seep in and damage your hive.
The joint is milled using a CNC machine, which is five times more accurate than a traditional hauncher, allowing us to get the perfect cut every single time. Assembly is quick and simple with miniscule opportunity for assembly error.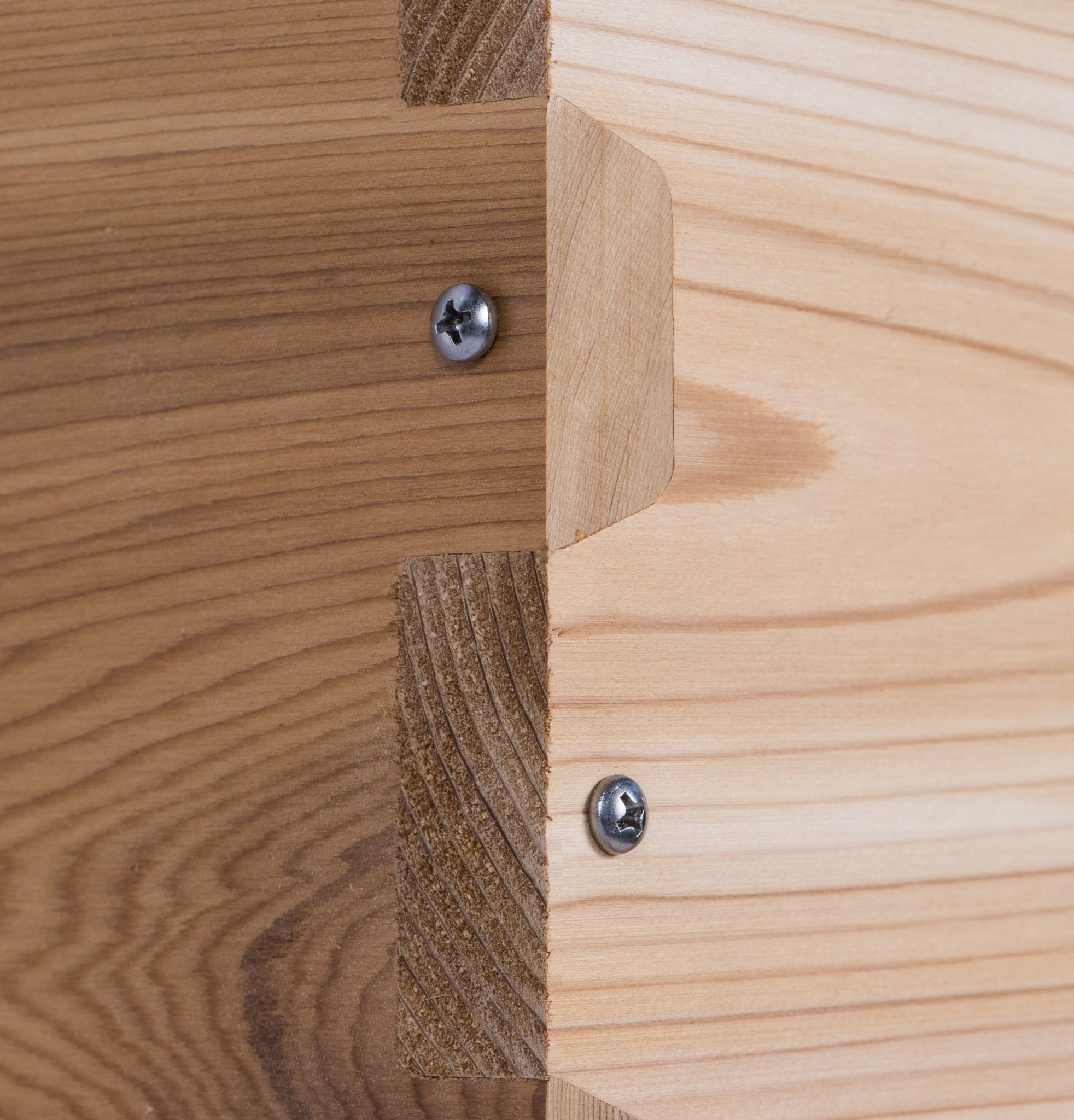 PEAKED ROOF
Our Langstroth hives come with our unique comb cut roof. Its deep pitch not only prevents rain accumulation, but it adds extra weight so you won't need to worry about your roof blowing away in high winds. It provides extra insulation and adds a beautiful finishing touch to your hive. If you prefer the traditional Telescoping Outer Cover, you could buy it separately.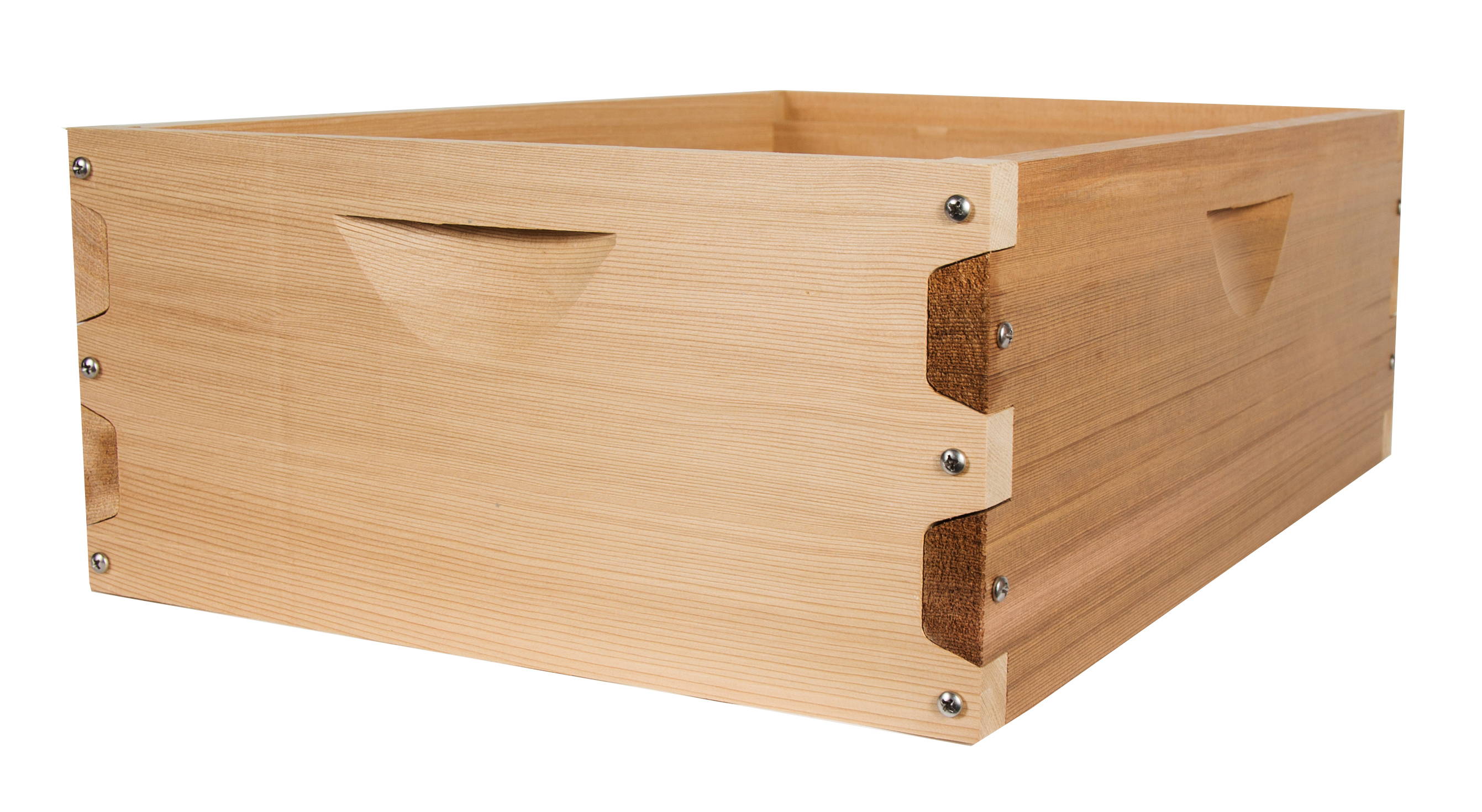 EASY GRIP HANDLE
We designed the handle on our Langstroth boxes to be aesthetically pleasing and practical. The half-circle shape is deep enough for a gloved hand to easily lift from. It's design prevents rain from pooling at the bottom of the handle which can cause damage. We include handles on all four sides of our boxes for convenience.
EASY ASSEMBLY
All of our components are pre-drilled for easy assembly. The entire hive can easily be assembled with provided screws in 30-45 minutes depending on skill level and tools available. Or you can pay a little more and we'll assemble the hive for you!
BEE BUILT GUARANTEE
We're confident we make the best hives on the market, and we stand behind our products.
Take a look at our return policy to learn more.